The spread of Coronavirus was discovered by collaborations of researchers not by researchers' competition or race to monopoly right. Unlike intellectual property rights on health technologies, copyrighted materials which are related to COVID-19 have been widely and voluntarily shared. This open access movement is expanded to other materials such as online educational materials and distance learning solutions. Here are some collections of COVID-19 open access and open science resource.
UNESCO
COVID-19 Educational Disruption and Response
Copyright Clearance Center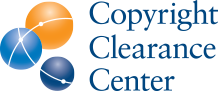 CCC provides three links for comprehensive open access materials. (1) Links to COVID-19 Data Resources for visualizations, dashboards, and access to datasets related to COVID-19. (2) Links to COVID-19 Resources providing access to relevant science, news and educational content related to COVID-19. (3) Links to Learning-at-Home Resources.
Copyright Alliance
Resources from Creator/Copyright Community to Ease Coronavirus Impact provides links of resources offered by the copyright community to make life, work, leisure, and educating children.
Major Publishers
Major publishers such as JSTOR, Project MUSE, Elsevir, Wiley and Springer also embrace open access, and an op-ed on LA Times welcomes this movement:  COVID-19 could kill the for-profit science publishing model. That would be a good thing.
Korean Publishers Association
This Association provides collections of open access materials of its member publishers (unfortunately, the latest update was made on April 16, 2020). These include PDF files of textbooks for elementary, middle and high schools and free eBooks by domestic publishers such as Kyohak, Kumsung, Gilbut, M-Teacher, Visang Education, Jihak, Changbi Education and so on.